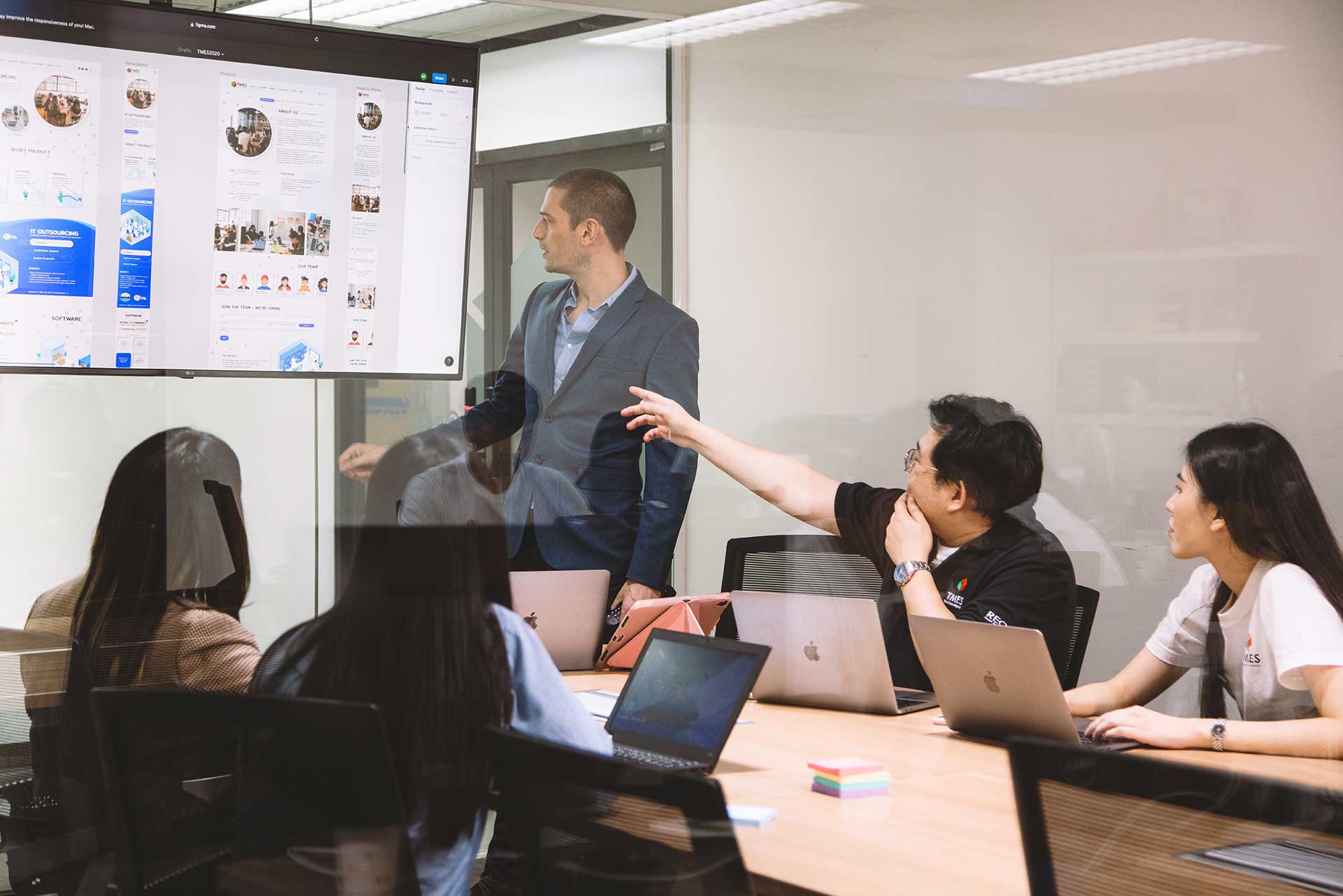 ABOUT US
From our headquarters in Sathorn Road, Bangkok, TMES is the preferred partner for many of Thailand's leading brands, such as B.Grimm, Chubb, Krungsi Bank, Jim Thompson, the Royal Thai Army, Tipco Foods and Yum Restaurants! (KFC).

We began by providing professional infrastructure and IT services in 2011 with a focus on quality customer service delivery. As our portfolio of clients has grown, our customer needs have evolved. They require customised services and software packages to meet unique business challenges. We are a dynamic, forward-thinking company so we can provide the latest technologies and a flexible service for our clients. In 2013, we expanded our technical capacity to offer software management services for SMEs and enterprise.

Today, we provide a full spectrum of IT services that includes IT outsourcing, infrastructure, software packages for retail and website development. From intelligent design and user experience to technical expertise and customer service, our experienced teams function like a well-oiled machine. We are more than just technical experts. TMES is proud to have a team of specialists who are highly skilled in providing personalised consultation and technical services.